The Black Swan
← Back to Library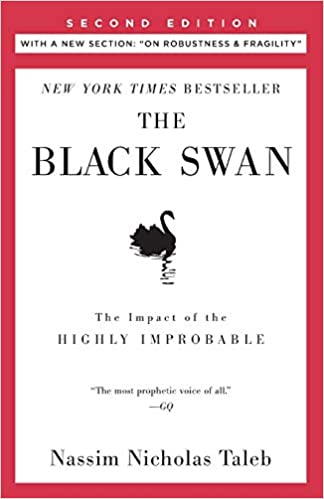 Notes
Finished: Nov 2020
Rating (out of 5): ⭐⭐⭐
A lot to think about. He got his point across in the first few chapters about the Black Swan and why we should care, but I kept expecting more evidence behind his theories to come later in the book and it never came. The second half of the book loses itself and becomes a bit of a rambling mess.
His writing style is too high-and-mighty and he spends too much time name-dropping famous people to show us that he knows them, only to dump on them and their ideas to show us how much better he is than them. Taleb's personality shines through in his writing, and his personality seems intelligent, but not like someone I'd actually enjoy spending any time with.
Nonetheless, the ideas are super valid and the Black Swan theory of analyzing important events seems like a hugely valuable tool to have in my toolbox.
Notes mentioning this note
There are no notes linking to this note.